Carrier & Wholesale Partners
Leading Business Connectivity.
LET FRONTIER NETWORKS
HELP YOU WITH YOUR
CUSTOMER LOCATIONS IN
CANADA AND THE
UNITED STATES.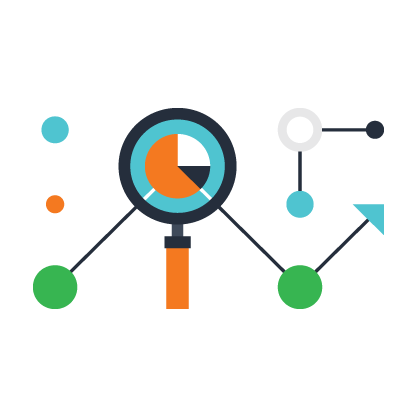 Let us be your last mile provider for your customers in Canada.
We provide low cost, highly available Wholesale Carrier services in Canada.
Are you a Metro Ethernet Provider, Community Based Network, Wholesaler, US or International Carrier or Cloud Provider with a need for connectivity in Canada?
Frontier Networks can be your trusted guide to ubiquitous telecommunications services in Canada. We can help you extend your reach at a fraction of the cost of establishing your physical presence in Canada.
We provide seamless network coverage nationally for a range of speeds utilizing a variety of fibre and copper services.
How do we connect?
For starters, we can offer you a no-charge NNI at any of our connected facilities located in:
Toronto
Halifax
Montreal
Manitoba
Regina
Calgary
Vancouver
Seattle
New York
Carrier Partner Vendor Registration
Let's drive revenue together.
Frontier Networks is a North American Broadband aggregator. We provide services primarily in Canada but have access and infrastructure into the United States. In Canada, we connect to most Wireless ISPs, (WISPs) large dominant carriers, cable companies and regional providers to offer our customers connectivity offerings, especially into rural and under serviced markets.
We are rolling out national projects daily and looking for WISP providers everywhere who can provide us with Broadband connectivity to most of the sites we are connecting up.
We literally hand out circuits every day and while WISPs are still overlooked as credible broadband infrastructure providers for large national customers Frontier favours WISP as a good choice, especially when seeking out secondary or diverse connectivity options.
Funny enough, the legacy and incumbent providers work with companies like us to secure connectivity in these rural markets.
Direct Internet Access
Managed or Unmanaged high-quality Public Internet connections for your corporate office or remote locations. Available in 1GigE, 10GigE, 100GigE (Ethernet) increments. Our Internet services can be delivered directly to your office or your data centre locations in North America. Frontier's Internet is peered to all major internet exchanges and offers fast connectivity to leading platforms such as Amazon, Microsoft, Salesforce, and others.
MPLS
An inexpensive and ideal network solution for your offices and locations when bandwidth guarantees and application prioritization matter. Available globally and backed by our comprehensive Service Level Objectives and network monitoring and reporting.
SD-WAN
Our Managed SD-WAN solutions provide a straightforward and cost-effective design offering that leverages multiple broadband access types, including EoC, ADSL / VDSL, 4G Wireless, Fibre, and Cable. Frontier's SD-WAN includes circuit bonding, end-to-end encryption, and security with full visibility through our management tools.
24 / 7 / 365 Support 
Our call centre is 'always on.' We provide extensive remote monitoring, configuration, and troubleshooting.
Real-time Monitoring 
The Frontier Network Operations Centre monitors your circuits. We alert on outages and performance issues. We call you. We don't wait for you to call us.
Field Support 
The Frontier Networks Operations Centre dispatches our field technicians if a device fils. We don't charge for field support – we do it all.
Easy Upgrades 
With Frontier you are not locked in. You can start with a Cable or ADSL / VDSL circuit and migrate up to 100 Gig Fibre without effort.
Multi-service 
Each connection type can be Internet, MPLS, Voice, and in some cases, layered to provide all three.
No charge Quality of Service QoS Markings 
We don't charge extra for QoS prioritization of your traffic types within our MPLS.
One Accountable Vendor (not multiple)
One bill, one company to call, and one agreement.
100% Coverage 
We provide a 100% coverage policy for our wholesale partners. We will find the right solution for you and will connect it to our network.
No Charge Changes 
Don't be afraid to call us. We don't charge for support or help with your services.
Unlimited Bandwidth 
We don't impose restrictive usage limitations and transfer limits.
Super Friendly Support 
Highly trained support technicians and help-desk staff. Zero – Four (0-4) hour resolution objectives for any issues. Friendly escalation policy and easily accessible management.
Simplified Billing 
We can provide a web, electronic, or paper bill with simplified account codes that are easy to understand.

Fast Quotes and On-Line Look-up Tools
Speed and accuracy when checking availability matter. We have built the right tools to assist you when determining service availability for your customer or prospect locations.
We want you to quickly and easily identify all of the potential locations that we can service.

We want to identify the various available provider and access types (copper, coax, fibre/fiber, wireless, Cellular Data, Satellite, etc.).

We want you to have the best price, every time.

Our look-up tools provide coverage in both Canada and the United States.
Dedicated Account Representative
We want to provide you with an exceptional experience. Our account managers respond promptly and accurately and understand our access offerings.
They are here to provide you with the best wholesale rate and coverage every time.
Integrate our API to your support centre
We have a service desk API available that you can integrate with your organization's ticketing system.
Our API can do the following:
Service Lookup – 

Lookup all active services for a given 

SITENAME

.

Create – 

Create a frontier ticket for a service given a set of variables.

List

 – List all open tickets for a customer.

View

 – View a ticket.

Update 

– Update a ticket (add a response).

Sitescan 

– List all sites and services for a customer.

We can provide two-way communication with your existing ticketing system. You can easily update or create new tickets right from your existing platforms, and it will create a ticket on our end. Frontier's Network Operations Centre (NOC) will update the ticket and push that update via the API to your corresponding ticket.
Connect to us at any of our Meet-Me Locations - On us.
YWG 1
REGINA, SASKATCHEWAN
YVR 1
VANCOUVER, BRITISH COLUMBIA
Quote Turn-Around Objective
Welcome to Frontier Networks.
EVERY
REVOLUTION
NEEDS
A
LEADER
Looking for support?
Want to Log-in to review your bill?
Do you want to escalate a ticket?
Do it all from here!