Become a Sales Agent

Leading Business Connectivity.
TELECOM AGENT AND RESELLER TERRITORIES
BROADBAND, VOICE, PHYSICAL SECURITY & TELEVISION – BE THE BOSS.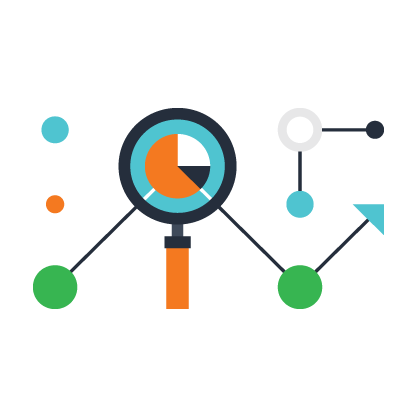 We are looking for Agents and IT firms. We want to partner with you.
Frontier Networks Inc. is a national provider of Broadband, Voice, and Physical Security Services In Canada with operations into the United States.
We are looking for a group of people who would like to enter the lucrative market of telecom services. You would act as a licensed agent in a territory with access to both residential and business services.
These services include:
Business Markets:
Frontier Networks is a national provider of Broadband, Voice, Physical Security, and location WIFI – all on a straightforward bill with no up-front charges just one simple low, predictable monthly rate.
High-Speed Internet (Copper, Coax, Fibre)
Private Network MPLS
Business Cloud Phone Systems (A replacement for aging phone systems)
Physical Security Solutions (Traditional Alarm Monitoring for offices and facilities)
Lobby TV (A range of channels to satisfy TV viewing requirements for any office)
Residential Markets:
Frontier Networks is a transparent, friendly, and approachable provider with a simple price structure and rates that don't fluctuate.
Frontier Networks is an excellent choice for any customer looking for stable services, exceptional local service, and fair pricing.
High-Speed Internet (Copper, Coax)
Home Phone
Residential TV
Physical Security
As our local territory agent, you would be responsible for the development of territory business, including potentially the establishment of agents, resellers, and direct selling strategies.
We have pricing and circuit availability lookup tools that simplify quoting. We get to market faster so you can win business.
Our partners benefit from our entire end-to-end service offering, including Broadband, Secure-SD-WAN, Cloud, and Voice Services.
Unlike others, we focus on customer support and long term client retention.
24 / 7 / 365 Support 
Our call centre is 'always on.' We provide extensive remote monitoring, configuration, and troubleshooting.
Real-time Monitoring 
The Frontier Network Operations Centre monitors your circuits. We alert on outages and performance issues. We call you. We don't wait for you to call us.
Field Support 
The Frontier Networks Operations Centre dispatches our field technicians if a device fils. We don't charge for field support – we do it all.
Easy Upgrades 
With Frontier you are not locked in. You can start with a Cable or ADSL / VDSL circuit and migrate up to 100 Gig Fibre without effort.
Multi-service 
Each connection type can be Internet, MPLS, Voice, and in some cases, layered to provide all three.
No charge Quality of Service QoS Markings 
We don't charge extra for QoS prioritization of your traffic types within our MPLS.
One Accountable Vendor (not multiple)
One bill, one company to call, and one agreement.
100% Coverage 
We provide a 100% coverage policy for our wholesale partners. We will find the right solution for you and will connect it to our network.
No Charge Changes 
Don't be afraid to call us. We don't charge for support or help with your services.
Unlimited Bandwidth 
We don't impose restrictive usage limitations and transfer limits.
Super Friendly Support 
Highly trained support technicians and help-desk staff. Zero – Four (0-4) hour resolution objectives for any issues. Friendly escalation policy and easily accessible management.
Simplified Billing 
We can provide a web, electronic, or paper bill with simplified account codes that are easy to understand.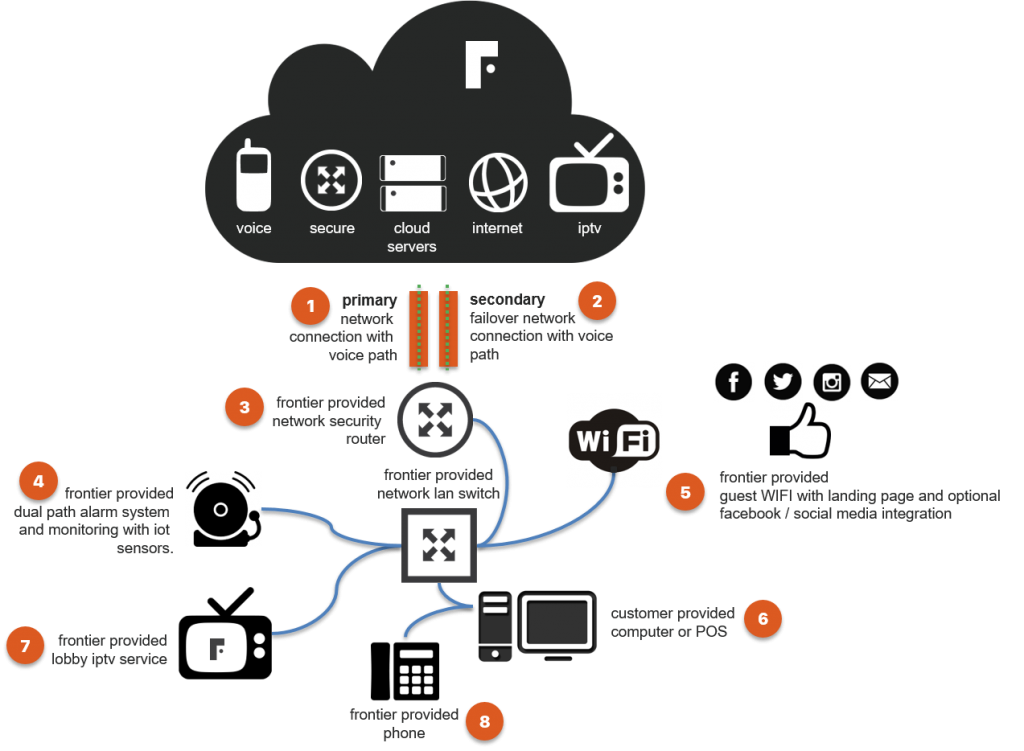 Frontier Networks pays its agent and VAR partners a residual commission according to the terms in your contract.
To get started, send us a message above, and we will contact you with further details. Frontier agents and VAR's enjoy some of the highest commissions available with exceptional after-sales support for your clients.