Physical Security
Leading Business Connectivity.
Enter address to check for deals at your location.
SAFE & SECURE AND ALWAYS MONITORED
THIS IS WHERE THE
INTERNET OF THINGS (IOT) AND
TRADITIONAL ALARM MONITORING
MEET.
We monitor better because we see more.
In a Physical Security environment designed by Frontier Networks, we want an alarm system to work the same as our broadband – always and every time. We want to have an active/active always-on monitoring environment. We deliver this – without the phone line and the cost of the phone line.
It is less money and better. Much better.
Wireless sensors. We monitor everything & we do it better because we see more.
If you are worried about security and monitoring, we do that even better. If you 'damage' a sensor or if someone smart decides to 'RF JAM' a sensor, we will know, and we will alert to the highest severity on that activity.
Frontier Networks has a comprehensive set of sensors:
Thermostats for high / low alerts
Door access / door open / door left ajar
Lighting on / off
Room sensors / movement detection
Asset tracking
Smoke detection
Carbon monoxide detection
Water and flood detection
Video surveillance
Refrigerator and Freezer Temperature Alerts
Network managers enjoy our network-based IP camera's for security and surveillance. We have a range of cameras to suit your environment and budgets and provide for easy monitoring, storage, and retrieval. Set up is easy. We plug in your cameras, connect the Network Recording Device, open a web browser or client application, and you're ready to go. It's easy to navigate and configure with event timelines and profile-driven configuration.
Learn About Network Security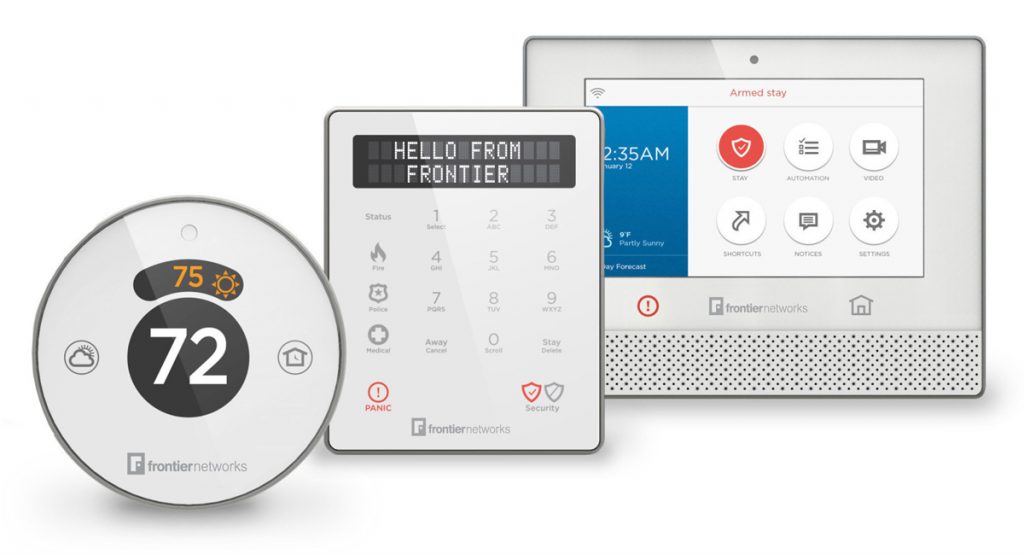 Looking for support?
Want to Log-in to review your bill?
Do you want to escalate a ticket?
Do it all from here!