Network Security
SASE – Secure Access Service Edge
SD-WAN – Software Defined Wide Area Networking
Leading Business Connectivity.
Enter address to check for deals at your location.
SAFE & SECURE AND ALWAYS MONITORED
PROTECTION FROM
THE KNOWN AND
UNKNOWN
Home-worker and IT security matter today more than ever. Sadly, security firms are making unnecessary noise. Most are merely selling standard, off the shelf Unified Thread Management from proven vendors. We have a subscribable platform that provides a simple subscription-based system.
Network Security is protecting any device or information that touches your workplace network, including protecting the computers, servers, and IoT devices from outside or inside attacks.
It's critical to ensure that your sensitive data does not leave your premises without your knowledge. Our security provides a full in-depth real-time review and protection of your network and protects from the unnecessary loss of data and mitigates attacks that could leave you with locked, infected equipment.
Unified Threat Management
Application Control
Homeworker VPN
URL & WEB Filtering
Anti Virus Control
Virus Outbreak
Critical Application Management
Policy and Access Development
ANTI SPAM
Traditional Firewall
Available in a centralized (Secured Cloud) or Decentralized (Edge) configuration.
Application Level Visibility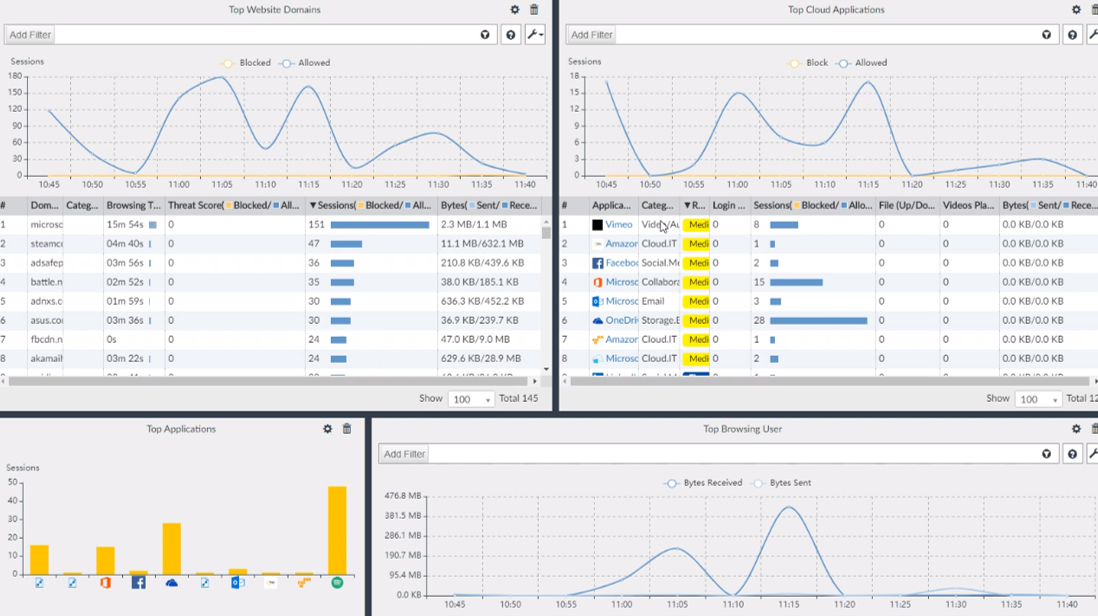 Ransomware continues to be the dominant form of malware used by attackers who want to disrupt your business. Your business has many points of entry when you consider email, mobile devices, WIFI, VPN, home-workers, etc. Frontier can help manage these points of entry, with security licenses that will help you manage these threats 24 x 7 x 365.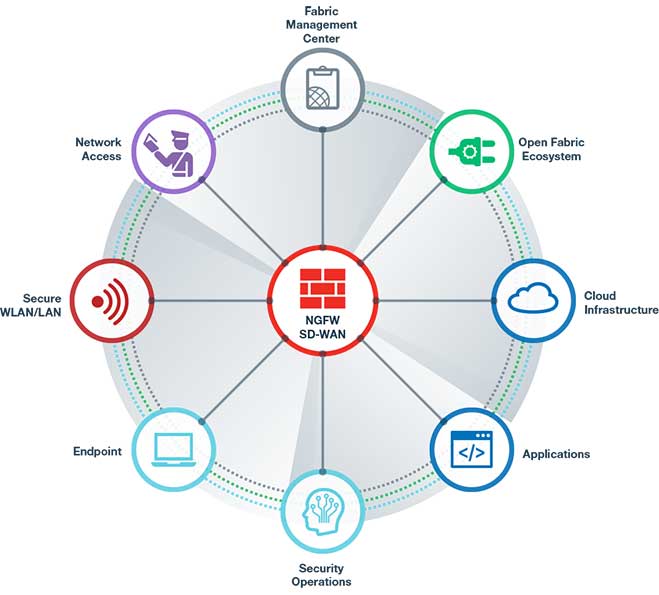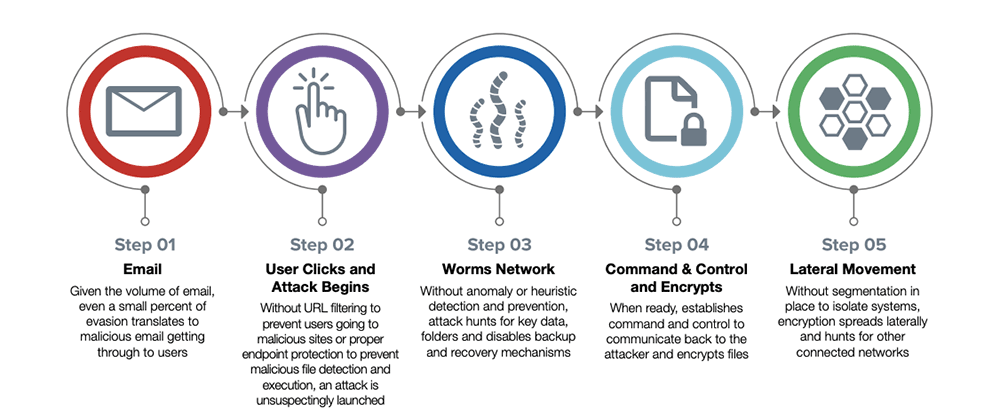 Frontier Networks provides a no-charge 

volumetric

 DDoS attack mitigation service. 
What is a volumetric DDOS attack?
DDoS stands for "Distributed Denial of Service." In a DDoS attack, the attacker sends a bunch of bogus Internet traffic to a user, website, or webserver to overload it and knocking it offline. A volumetric DDoS attack notes the actual bulk volume of the attack.
During a DDoS attack, a source will send a high amount of traffic, or request packets, to a targeted network to overwhelm its bandwidth capabilities. These attacks work to flood the target in the hopes of slowing or stopping their services.
Some firms offer DDoS mitigation services, but Frontier Networks, as a large internet provider and peering backbone, acts both differently and attentively to 'any' and 'all' customer and Frontier Core impacting attacks.
What do we do?
When Frontier Network's Network Operations Centre or the Client detect or report the incident of high traffic or request packets, to an 
in-scope' targeted network element Frontier provides the following:
During a DDoS attack, our network will effectively detect behavior that would suggest that a DDoS attack is happening. When detected, we will block the offending IP Range or Address automatically using our traffic monitoring.
Once blocked, we will allow specific ranges of traffic that would be allowed. These traffic types would include but are not limited to Google, Microsoft, Amazon Web, and other trusted environments, including Peering exchanges, which typically are not sources of DDoS attacks.
Once the attack is over, we will revert services to normal.
Looking for support?
Want to Log-in to review your bill?
Do you want to escalate a ticket?
Do it all from here!