Business Phone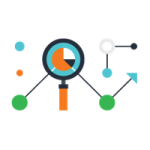 Cloud or On-Premise. 100% Uptime. Phone Included.
Microsoft Teams Integration Available.
Leading Business Connectivity.
Enter address to check for deals at your location.
WE ARE FRONTIER AND WE FOUND THAT.
WE ELIMINATE YOUR TRADITIONAL EXPENSE IN
PHONE LINES, LONG DISTANCE, SET UP &
ANNUAL MAINTENANCE
CHARGES.
Frontier's Cloud Voice PBX is rock solid and is an excellent replacement to your existing business phone system. If you are looking for a new phone system, don't buy one. Move to the cloud instead.
Our Voice PBX is exceptionally flexible and can provide all the usual features that you expect, plus an extensive list of those that will surprise you. Frontier's is the perfect solution for seamless coverage for an organization with multiple locations or remote workers – all for one low monthly cost per user.
Keep your existing telephone numbers and internal extension structures.
Simple user pricing – pay by the user. No hidden charges. Our monthly fee is all-inclusive. We even include the phone.
Add new users and locations anytime quickly and easily with no one-time fees or set-up charges.
Simple easy-to-read bill & solid 24 / 7 /365 support.
Our Voice over Private Network product is high definition, 100% reliable, with no latency or jitter.
Quick Service Restaurants

We specialize in business voice services.
Frontier Networks operates our ultra-private across our private network of data-centres in both Canada and the USA. Our network covers both Canada and the United States.
We can provide a NEW phone number or MOVE your existing phone number away from your current provider.
Our bills are easy to read and can be viewed via our online customer support portal or sent to you electronically. We are easy to work with, and if you need support, we are there for you 24 hours a day, 7 days a week.
Move your phone system, conferencing and call center to the cloud. Enable your mobile staff. Work from anywhere. One flat rate & amazing support.
24/7 Customer Support
No Charge Set Up
Keep Your Phone Number
Unlimited Canada & USA Calling
Phone Included
Extensive Features
Easy-to-use
Crystal Clear Call Quality
Flexible – No Change Fees
Unlimited Web and Audio Conferencing

Simple to use from any device, just dial in, use your pass-code, and start your great meeting! Want to share a document? We include a host license that allows you to share your screen with video for up to 100 users with no time limit.
Need to replace traditional speakers or amplifiers?

Use our indoor and outdoor public address speakers that can easily replace your old ones.
Add an extension module for your busy receptionists, executives or any high-volume user.
Any attendant will enjoy maximized productivity by monitoring and dispatching multiple incoming calls with our extension modules.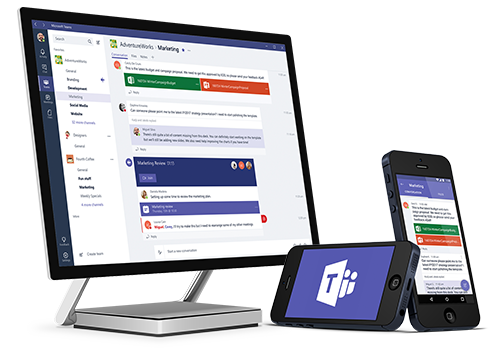 The full Microsoft Teams Collaboration Suite Integrated with Your Frontier Voice Cloud.
With Frontier's Voice Cloud, we can route your office phone numbers and dial plan transparently to Microsoft Teams users.
Learn More
Looking for support?
Want to Log-in to review your bill?
Do you want to escalate a ticket?
Do it all from here!