Become a Carrier Partner and Sell Services to Frontier Networks
Register Your Wireless ISP (WISP), Cable Company,
Regional Fibre (Fiber) Provider With Us.
FRONTIER WORKS WITH
NATIONAL CUSTOMERS
WHO ARE LOOKING
FOR DIVERSE
CONNECTIONS.
We are looking for Last Mile Providers everywhere.
Registering your Wireless (WISP) or Regional or Rural Fibre (Fiber) footprint with Frontier Networks is excellent for your business.
Frontier looks up thousands of service locations weekly. If you are registered, your business could quickly receive orders considering that Frontier is often purchasing a PRIMARY and SECONDARY service in each market for each customer location.
It's easy. We register you, get you into our database, and roll the orders into our purchasing desk.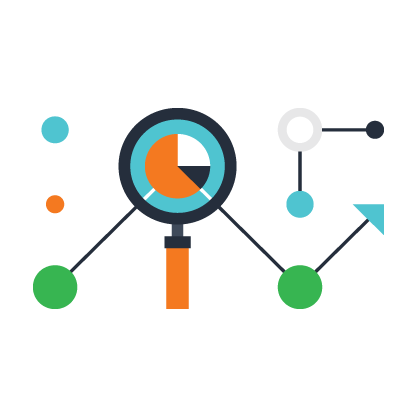 If you are building a Rural Fibre network, let us move some of our commercial business over to you. We are interested in both Private Layer 2 Ethernet (which we can connect with you in any of our data centres or meet me points).
If you operate a WISP or Wireless Service network, Frontier would be interested in buying last-mile Direct Internet Access or Layer2 access services as a primary or secondary service to customer locations.
Frontier works with many regional and rural, community, municipally or privately owned providers to connect national and North American clients to unique (and often overlooked) providers.
Let's drive revenue together.
Extending the Frontier Networks' reach beyond our physical footprint is good for business. It provides our clients, Agents and Wholesale partners access to a larger footprint.
Frontier is a single choice for our clients, Agents and Wholesale partners who seek a single vendor with a single invoice and support model for many of their "off-net" locations.
Frontier Networks today enjoys a strong reputation of having one of the largest networks of rural and regional Tier 2 and Tier 3 providers, noting here that most focus only on Tier 1 markets.
We can help you and your clients who require " off-net " connections to you.
When working with Frontier Networks, you effectively create a relationship with countless connected providers like you but in different markets.
Frontier Networks delivers results:
We help reach individual customer locations

We extend our respective networks into new geographic areas

We simplify the need for you to have multiple "off-net" partners

Your network will gain immediate access to our entire team of Quoting Agents, Partners, Resellers and Agents
Frontier Networks is a North American Broadband aggregator. We provide services primarily in Canada but have access and infrastructure into the United States. In Canada, we connect to most Wireless ISPs, (WISPs) large dominant carriers, cable companies and regional providers to offer our customers connectivity offerings, especially into rural and under serviced markets.
We are rolling out national projects daily and looking for WISP providers everywhere who can provide us with Broadband connectivity to most of the sites we are connecting up.
We literally hand out circuits every day and while WISPs are still overlooked as credible broadband infrastructure providers for large national customers Frontier favours WISP as a good choice, especially when seeking out secondary or diverse connectivity options.
Funny enough, the legacy and incumbent providers work with companies like us to secure connectivity in these rural markets.
Connect to us at any of our Meet-Me Locations - On us.
YWG 1
REGINA, SASKATCHEWAN
YVR 1
VANCOUVER, BRITISH COLUMBIA
Register your network with us!
It's Time.
Let's Build A Network Together!
1.866.833.2323