Fleet Tracking and Management
Fleet Management Software and GPS Vehicle Tracking. Simplified.
Leading Business Connectivity.
THE OLD WAY IS NOW THE WRONG WAY
EVERY
REVOLUTION
NEEDS A
LEADER
Fleet Tracking and Management
Fleet tracking uses a vehicle tracking device and software to monitor and manage a fleet of vehicles. Frontier Networks simplifies fleet monitoring & tracking with a low-cost subscription plan to add tracking to your fleet.
Your monitored fleet will give you data on location and vehicle health.
Fleet management solutions

Driver tracking

Fleet reporting

Routing and dispatching

Asset tracking

Fleet fuel management

Fleet maintenance

Fleet bench-marking

Driver safety reporting

Driver coaching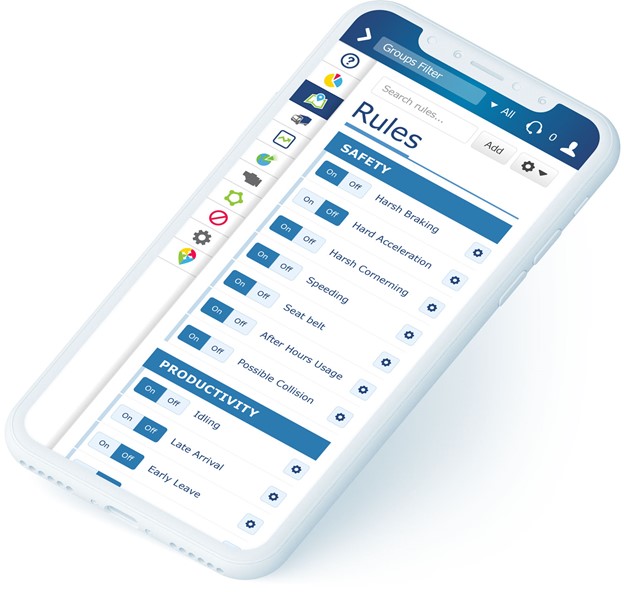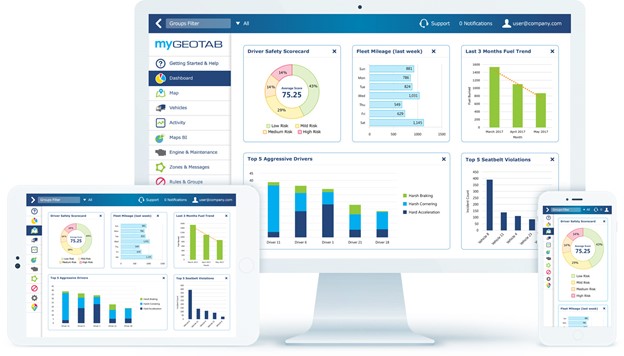 Police & First Responders
Advanced reporting
We have both standard reports and a flexible report tool for customized reporting.
Driver behavior management
Vehicle tracking results in driver feedback, and with standard coaching tools, driver safety and reduced fleet costs are inevitable. Multiple drivers? No problem. Drivers that share vehicles are still individually identified with Driver ID NFC technology.
Robust engine data reporting
Track and respond to typical status information in your vehicle, including engine RPM, engine light, seatbelt, odometer, engine hours, emissions, vehicle identification number (VIN), and vehicle battery voltage.
GPS vehicle tracking
See vehicle location in near real-time with a history of all completed trips while providing driver privacy mode.
Route optimization
Reduce vehicle mileage and fuel consumption by creating zones and routes for your drivers with an actual versus planned routes comparison.
Engine health and maintenance
Detect vehicle health issues early. Get alerts for critical engine health issues and suggestions for prioritized repairs.
Open data integration
Access to an available SDK allows integration of vehicle and location information into your company's own or third-party applications. Enjoy a full marketplace of available applications.
Custom mapping
Create relevant maps of vehicle information easily with flexibility in map views, legends, zone shapes, and sizes.
Available Software Developer Kit (SDK) & Support
Fleets of all sizes have the same software foundation to grow on. With Geotab's fleet management software, businesses have powerful tools at their disposal for generating new opportunities for growth and savings. To extend the value of the data, fleet managers can leverage MyGeotab's Software Development Kit (SDK), customizing the software to meet exact fleet needs.
Learn More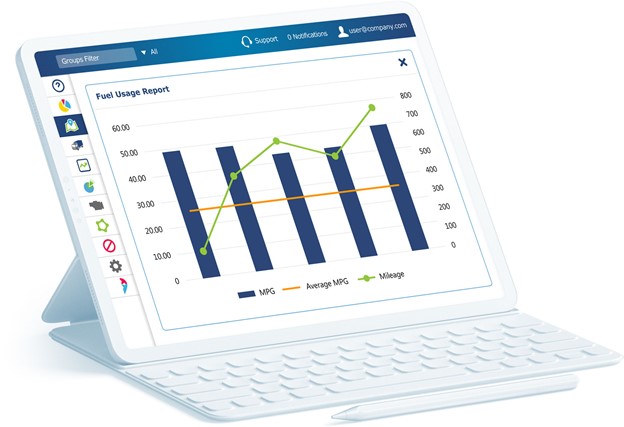 Strong Reporting
Geotab's benchmarking fleet management reports compare the activity of one group to another to look at idling trends and other items. Benchmarking and trend lines are excellent for businesses to visualize performance. For example, benchmark the MPG of vehicles in different geographic areas to see how driving behavior is impacted by cold or hot weather, or benchmark windshield time of employees in urban centers vs less congested roads to better plan commuting or route time.
Take advantage of MyGeotab's flexible notification system to receive email or text message notifications based on user-defined rules. Stay on top of day-to-day fleet activities, such as unsafe driving behavior or when drivers enter or exit specific zones.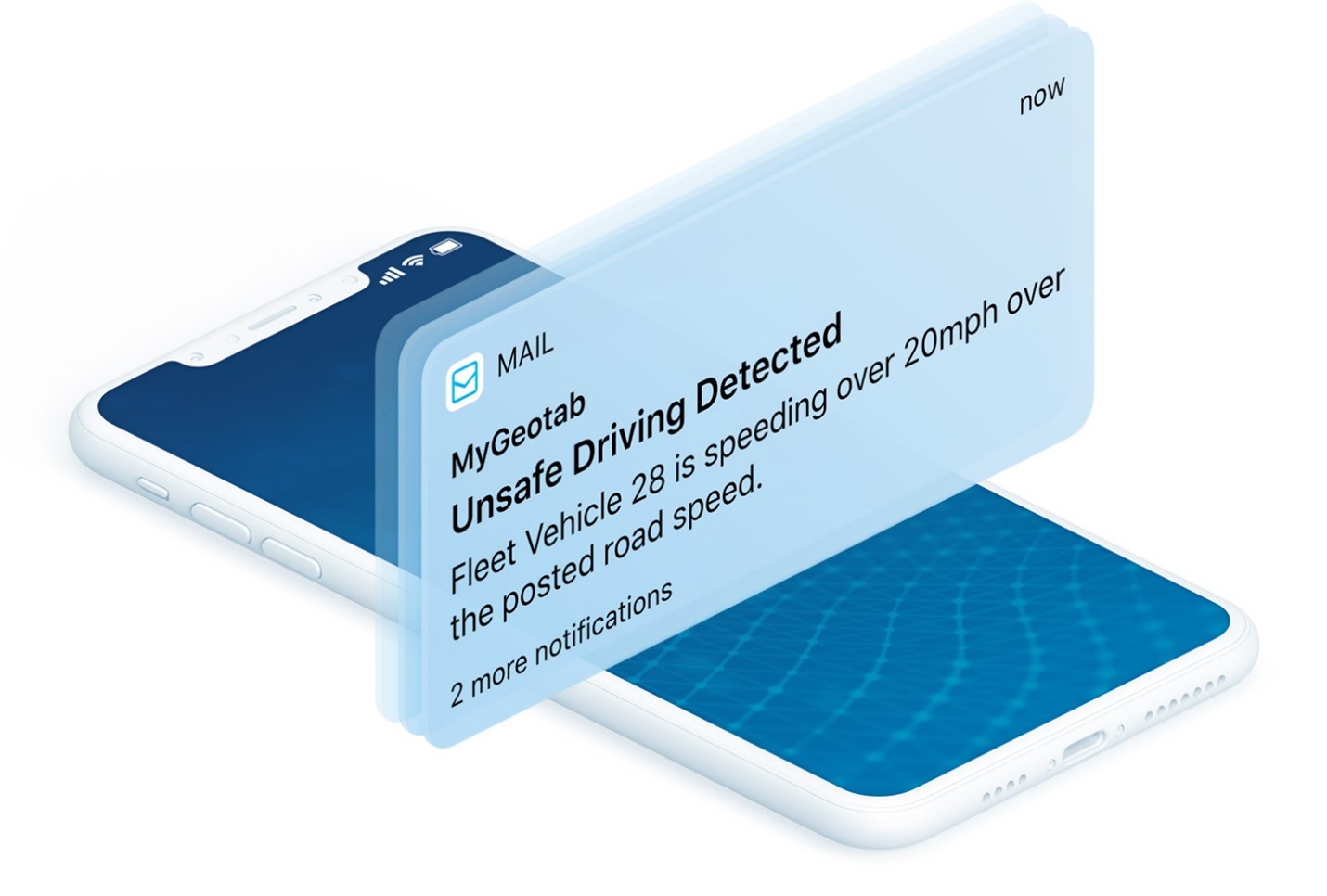 Safety Meets Cost Savings
Improving Driver Behavior
Leverage Geotab's fleet tracking technology and easy-to-use MyGeotab software to improve driving behavior with scorecards, trend reports, and innovative Add-In solutions for driver distraction and collision avoidance.
Hardware Installation & Support
Installation of tracking devices is quick and easy.
Geotab's GO series vehicle tracking devices are designed to make the installation process easier and much more straightforward than older units in the market place.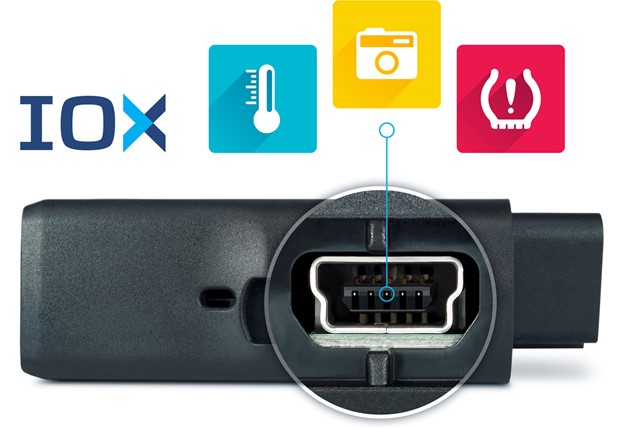 WE'RE DIFFERENT
HERE'S WHY.
Looking for support?
Want to Log-in to review your bill?
Do you want to escalate a ticket?
Do it all from here!
It's Time.
Let's Build A Network Together!
1.866.833.2323